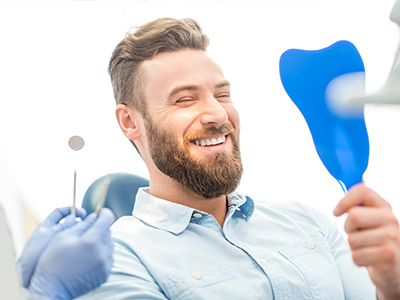 Santa Teresa Family Dental – San Jose Cosmetic Dentist Dr. Madaan
General Dentistry is the care you need to keep your teeth and gums clean, healthy, and strong. Cosmetic Dentistry refers to a variety of dental treatments and procedures that are customized to improve the appearance of teeth and gums. At Santa Teresa Family Dental, our Cosmetic Dentistry Services are more than simply cosmetic; we believe that everything we do should have a positive impact on the health of your smile as well.
The Cosmetic Dentistry treatments we offer are completely state-of-the-art. We use superior dental materials to ensure the work we do lasts many years. If you are considering changing your smile with one of our aesthetic options, keep in mind that cosmetic dentistry can actually help you improve your bite and strengthen teeth, while giving you the confident smile you have always dreamed of.
San Jose Dentist Dr. Madaan offer a variety of cosmetic dentistry procedures to help you achieve that perfect smile.
Choose from the following effective and affordable options:
Porcelain Veneers
Teeth Whitening
Dental Implants
Dental Crowns and Dental Bridges
Dental Bonding
Inlays & Onlays
We offer affordable payment options so you can get the treatments you seek without the financial stress.
If you live in San Jose or surrounding areas, do consider Dr. Madaan and their talented team for all of your dental procedures. We are proud to provide our patients with the most advanced technology and the highest safety standards for all cosmetic dental care. Please contact our team at Santa Teresa Family Dental for your comprehensive dental care.