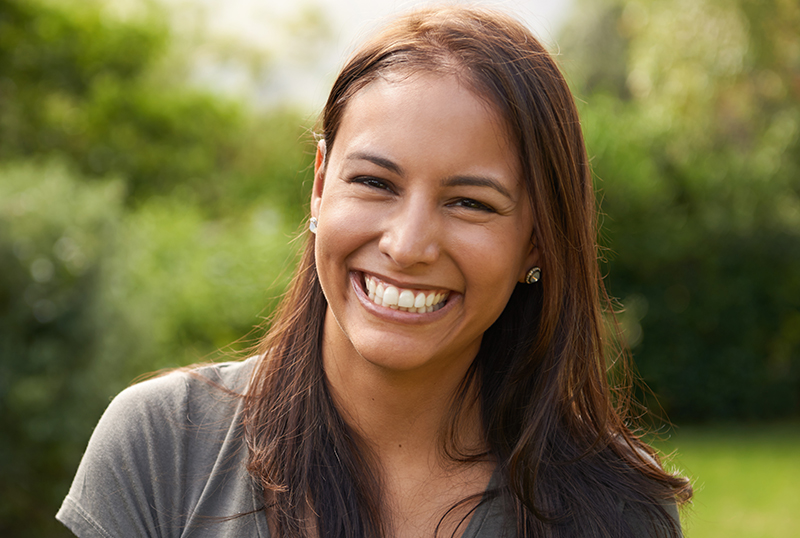 You don't want a root canal; nobody does. However, you don't want to lose your tooth, either. The modern root canal procedures perfected by San Jose dentist Dr. Madaan are practically pain-free and enable you to keep your tooth.
First, our San Jose dental team provides excellent and compassionate service. We realize you may be nervous about your root canal and aren't looking forward to the procedure. At San Jose Dental, we take the time make you comfortable and relaxed, and if you're interested, we inform you of all the clinical steps before, during, and after your root canal.
Our experienced San Jose Cosmetic Dentist Dr. Madaan then carefully anesthetize the area so you won't feel any of the root canal procedure. Our San Jose dentist use the highest grade materials to carefully and thoroughly clean the infected root, and replace the area with the most durable and long-lasting material available. Finally, after your root canal, cosmetic dentist Dr. Madaan will place a life-like dental crown that is indistinguishable from your neighboring teeth. You will leave San Jose Dental with a pain-free tooth, a brilliant natural smile, and perhaps less fear of getting a root canal.
Root Canal San Jose
The root canals are technically narrow passages in each tooth that contain nerve tissue and dental pulp, or blood vessels that provide nourishment to the nerves. Root canals are protected by the hard white enamel of a tooth. The canals themselves are supposed to remain sterile. When bacteria infiltrates, usually through a crack, a cavity, or infection in the gum or bone, the tooth is in danger of dying. This infection can quickly cause swelling, gum soreness, bone loss, darkening of the tooth, and of course pain.
San Jose dentist Dr. Madaan must eliminate this infection by removing the top of the tooth to gain access to the infected root canal. This root canal is then hollowed out, eliminating both the infection and the infected nerve and pulp. Your dentist then fills this root canal void with a hard, rubber-like material that provides support and stability to the tooth. San Jose cosmetic dentist Michael and Lara then place a beautiful, natural-looking dental crown on top, and you're done! This procedure, technically called endodontic treatment, is commonly referred to as a root canal.
Learn More About Root Canal Treatment
To learn more about endodontic services and root canals or to schedule an appointment, please contact your San Jose dentist Dr. Madaan today (408) 717-4589.